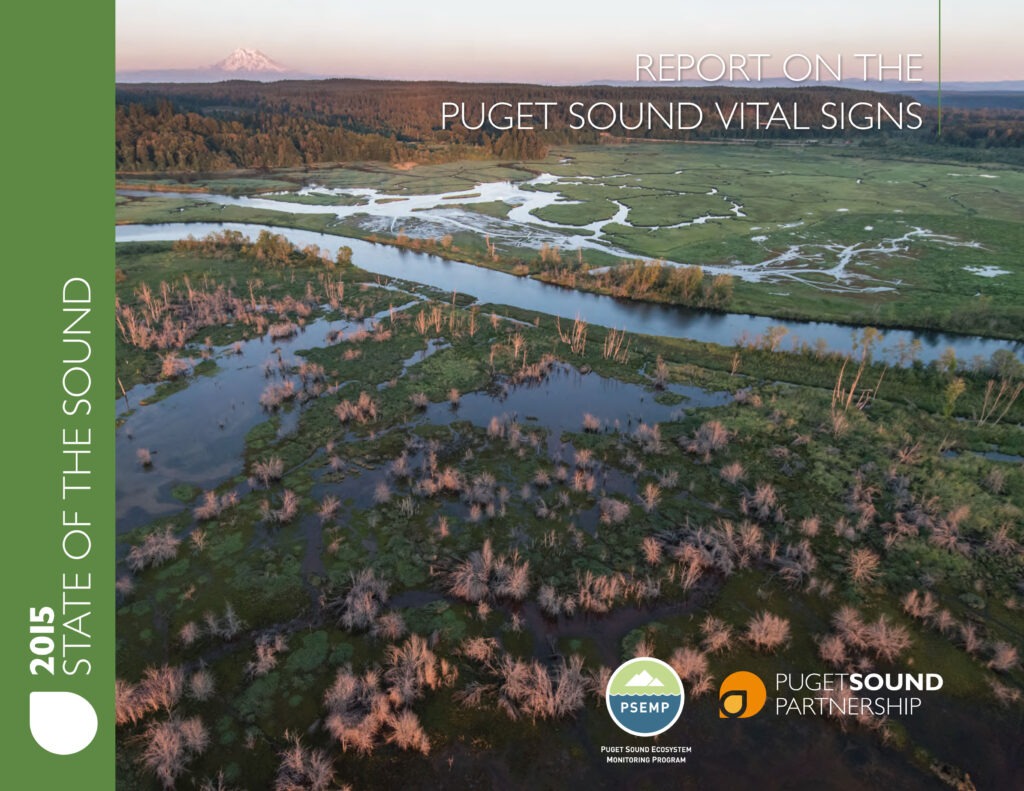 The biennial State of the Sound report is intended to help the Puget Sound Partnership, partners, and decision makers better understand (1) how well the Puget Sound recovery effort is going, (2) ecosystem health and progress toward Puget Sound recovery goals, and (3) the role each partner can play in achieving Puget Sound recovery.
In 2015, it consisted of 3 parts.
The design, printing, and layout was all managed by Superfancy Industries.